Today I want to share a list of the most interesting mobile apps design tools to create the best images in social networks from your mobile devices.
Remember that if you prefer to make more professional graphics you can use other desktop programs like Photoshop and then save your final images in Dropbox so you can easily upload them from your mobile to your social networks.
7 Mobile apps to design and create super content for your social media channels
1. Studio
It is a mobile application which is designed to create attractive visual content on social networks. It is the most complete tool I have seen in the market in free version.
Through it you can:
Find ideas for taking photos and adding designs to your content
Create super-appealing visual content
Add phrases and graphics in less than 3 minutes, most are in English, but you can translate them
Add frames to your photos
Without a doubt this application is ideal for photos on Instagram. If you look at my profile of Instagram you will see that I have several contents made with Studio.
I recommend downloading it as it is the easiest way to create super graphic content in a few minutes.
Download Studio for iPhone  and Android 
2. Aviary
This is also my favorite tools, was created by the giant Adobe and thanks to it you can:
Edit the size of my images
Add fast filters (better than Instagram)
Remove imperfections
Add frames, stickers and layers
Improve your photo by changing lighting, sharpness, focus, etc.
Download Aviary for iPhone and Android
3. Word Swag 
With this payment tool you can create the best content that includes phrases. It has lots of attractive fonts and already offers you text compositions that you can add to any image you have. Look at examples of some images: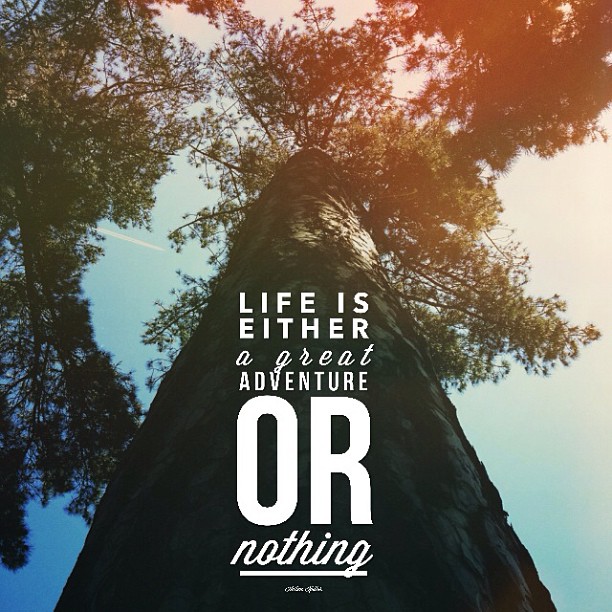 Download Word Swag for iPhone  for $ 3.99
4. Typic
With this tool you can edit photos (remember, filters, etc …) and add elements and texts to create more attractive content. It's the one I used for two years to improve my social networking content from the mobile. I changed it for Studio or Word Swag because it offers me compositions that inspire and help me and above all save me time.
Download typic for iPhone .
Recommended Post: Top 40 Free and Paid Stock Image Sites
5. Canva (iPad)
The great design tool Canva has a version for iPad that works very well and that can help you to create good images in a few minutes.
Download CANVA for  iPad.
6. Desygner (iPhone and iPad)
Desygner is very similar to Canva but works with application up for the mobile (Android and iOS). Its free version is very powerful and will help you to create attractive images easily.
7. Skitch (iPhone and iPad)
This application is very useful for adding texts and symbols to images. It usually works great for sharing stories on Instagram  for tutorial mode or when I want to highlight something in the stories.
Download for iPhone and iPad
Every social network you recommend specific measures for your publications. It is advisable to stick to these measures as far as possible. But we also have to be practical when we have a large volume of content.
That's why I want you to stay with two formats and two general measures that will help you create content on social networks:
Square format 900 x 900 pixels
Rectangular format 1280 x 720 pixels
More design apps for your mobile or tablet
Before ending this post, I want to share some other tools that I find complementary to design from a mobile or tablet.
I hope you like this post and now you can quickly create an interactive post from your mobile which will compliment your personal or professional social networks. If you know more tools leave me a comment.